Will Localize Slow Down My Site?
Localize does not affect the uptime or performance of your website. We ensure high speed and low latency, anywhere in the world. Our content delivery network serves your translations from 40+ data centers worldwide.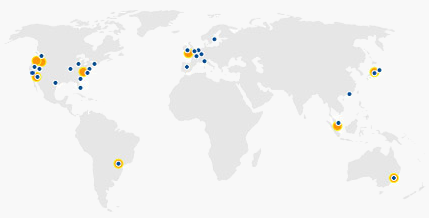 Uptime
The uptime of Localize does not affect the uptime of your website in any way.
Your website's traffic does not pass directly through our servers. Localize does not proxy your website traffic and we do not reroute your DNS service, which means there is no risk of downtime with Localize.
Even in the unlikely case that our servers are momentarily down, your website will still load and translate as expected. Your Localize website translations are stored in the cloud (AWS S3 and CloudFront), which are decoupled from our servers.
Performance
Localize runs invisibly on your website. We built Localize to have a very small footprint.
We can assure you that we strive for 100 percent uptime and latency of <50ms. We automatically cache translations and our library to reduce subsequent latency down to ~10ms. If you require an SLA or uptime guarantee, please reach out to your account manager.
Optimized for speed. Localize is optimized to run efficiently in the background of your website. We've done extensive testing and performance optimizations to ensure that Localize runs invisibly on your page.
Small size. Our Localize JavaScript library is compact, at only 15kb in size, less than 1% of most websites.
---